Achieving a more sustained outperformance with a standardized and risk-driven approach for managing liquid assets
In this video, Claudio-Peter Prutz, Head of Digital Business Services at MEAG, reflects on the company's expanded usage of SimCorp Dimension in the front office.
Driven by a new business management approach in the front office, SimCorp Dimension provides MEAG with the core IT foundation for its investment activities globally, including order management, trade management and active portfolio management. This has resulted in faster timer to market, helped the company realize cost savings and provide greater transparency of risk exposures and performance.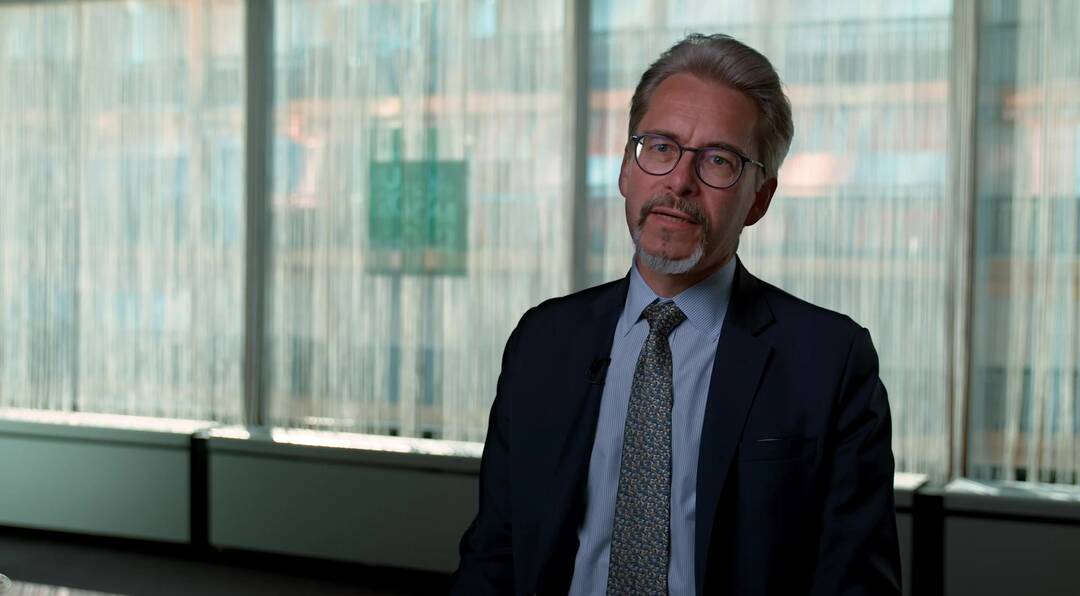 Claudio-Peter Prutz
Head of Digital Business Services at MEAG
Besides faster time to market, we achieved a better transparency for our risk exposure. We also have a better understanding of where our performance or outperformance derive from, and therefore we can produce a more sustained outperformance.
Claudio-Peter Prutz
Head of Digital Business Services at MEAG
Quick Facts
Name: MEAG
Headquarters: Munich, Germany
Industry: Asset management
AUM: EUR 330 bn (as of March 31, 2022)
Established: 1999
Website: www.meag.com
About MEAG
MEAG manages the assets of Munich Re and ERGO. With offices in Europe, Asia and North America, the asset management company also offers its extensive know-how to institutional investors and private clients from outside the Group. MEAG is one of the world's major asset management companies with around €330bn in assets under management.