Access a choice of market-leading tools for alpha generation and decision making
Optimization is key to maintain a competitive edge when executing investment strategies, not least in a volatile market. Using complex spreadsheets with a mostly trial and error-based approach to constraint adherence is no longer the way forward!
Increasingly sophisticated standard solutions can allow you to improve investment returns and risk management without adding more staff or developing bespoke software.
SimCorp has partnered with several providers in this space who each offer something unique.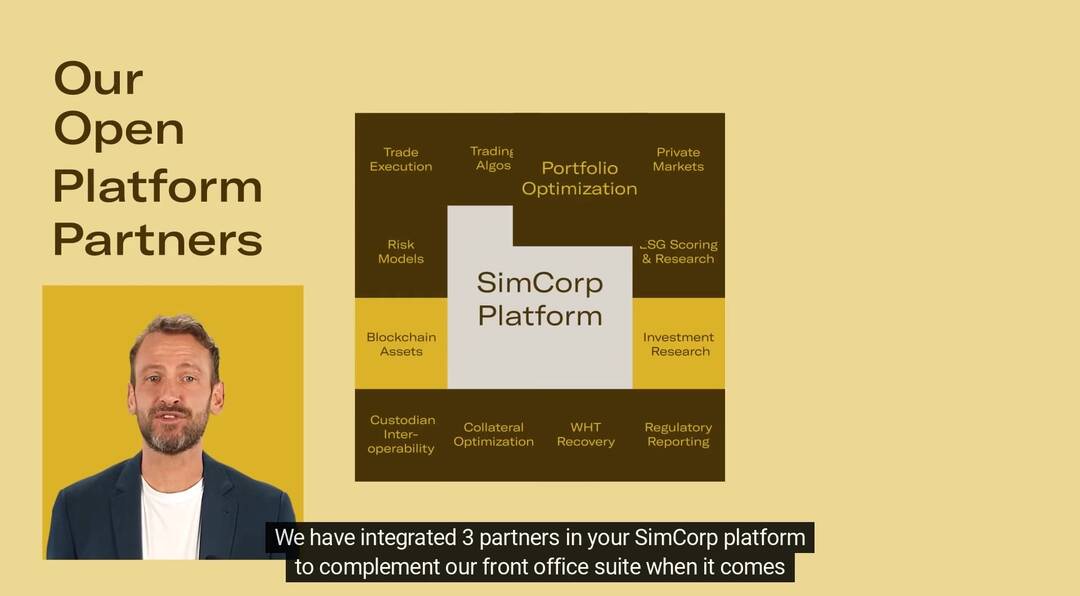 Portfolio Construction & Optimization
Get in touch
with us today
Get in touch
with us today
Message
successfully
sent
Message successfully sent
Get in touch, and hear more about partnering with us!
Just fill in your details and we'll get in touch.