Make a lasting impression on your customers.
Maximize upsell potential and client experience with approved, consistent, on-brand reports and presentations at your team's fingertips.
It's hard to keep on top of all the content created by sales, marketing, and client services teams. You may want to share it with your clients, but how do you ensure it's updated and on brand across all the customer touchpoints? With ESG reporting requirements on the rise, it is now more important than ever to deliver consistent, accurate communications that fosters trust in your organization and increases customer satisfaction.
One platform. Full control.
Create high-quality presentations and pitchbooks using the same data that goes into client reports and factsheets. Plus, your data sources are connected in one platform, so you can save on IT support and overhead.
Get personal, faster
Respond quicker to client requests for reports – monthly/quarterly and ad-hoc.
Reporting templates have been made with automated workflows including data validation, auditing and assigned sign-offs as standard.
A better use of your time
Hit that perfect pitch, without the stress. Our Sales Enablement module complements the Client Reporting solution, providing a gateway for sales and relationship managers to create up-to-date presentations and pitchbooks that are on-brand, compliant and most importantly, consistent with every other aspect of the client communications process.
Focus on clients, not guidelines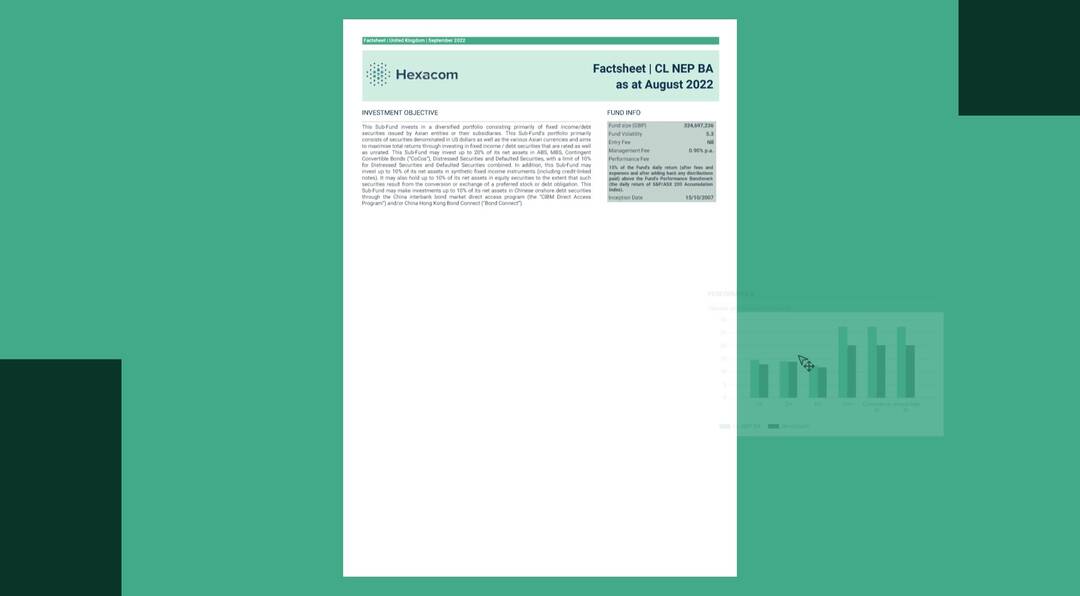 Generate accurate, on brand client communications in seconds
Generate accurate, on brand client communications in seconds
How does Client Reporting and Sales Enablement help you?
Facilitate consistency across all communications

Enable customization of on-brand messaging

Eliminate reputational risks from inaccurate reports and communications
Enable frequent communication with clients, with ease

Drive client engagement and growth with automated, smart, personalized experiences and communications
Support a digital cloud-based strategy

Fast track innovation in customer experience

Improve operational efficiency

by consolidating

legacy platform

s
Automate workflows, data preparation, audits and sign-offs

Address ad

-

hoc requests with speed, and ease
Scale to support new clients and mandates

Improve operational efficiency
Get in touch
with us today
Get in touch
with us today
Message
successfully
sent
Message successfully sent
We can help you optimize your client communications.
Just fill in your details and we'll get in touch.